The Front Line is a project by Rana Ghavami, Roel Griffioen and Alejandro Ramirez. It explores current intersections of art and politics through talks, dinners, publications and curated encounters. A residency in M4 (1 Feb-1 June 2015) was used to set out a series of small yet public meetings with artists, activists, and researchers.

M4gastatelier, Da Costakade 158, Amsterdam
With: Kulter / Julie Dassaud / Robert Wittendorp
April 30 | Work Work Work | With Kim Kannler, Lukasz Koterba, Werker Magazine, TBA

April 15-16 | There's Something Strange in Your Neighborhood | With: Expodium, Wouter van Gent, Paul Mepschen, Claudia Zeller, A10_, Bond Precaire Woonvormen, more TBC

April 2 | Kunstlicht presents: Betwixt & Between (vol. 36, 2015, nr. 1) and Speculari (vol. 35, 2015, nr. 4).

March 26 - 19:00 | From Greece to Spain: Lines of Flight - Syriza & Podemos | With: Nicholas Vrousalis (Leiden University), Alexandros Kypriotakis (Syriza), Jaap Tielbeke (De Groene Amsterdammer), Filippos Vogiatzian (ReInform), Herbert Ploegman (Anthropologist/Researcher ) , Ronny Mukanga (Entrepreneur) , Maria Lunares (Podemos) and Markha Valenta (Radboud University).

March 21 | White Paper: Public Drafting Meeting #2 | Project by Adelita Husni-Bey and Casco, Utrecht | With: Deanna Dadusc, Edward Dee, Moira van Dijk.



Power Play on the Energy Market | TBA

Activist Anthropologies | TBA

Good Intentions and the Road to Hell | TBA
Archive 2015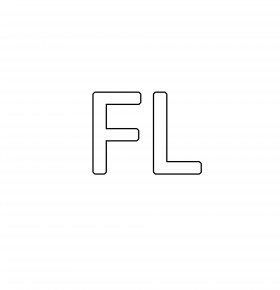 To Be Confirmed April/May

past events
April 15th and 16th
Lectures, workshops, and film programme
Location: M4gastatelier and Dijktheater


"Art, culture and society need each other. Not only because it inspires us and enhances our identity. But also because artists often specifically devote their work to making the world a better, prettier, cleaner, and more liveable place."
-- Jet Bussemaker, Minister of Education, Culture and Science, December 2014

"If there's something strange
in your neighborhood
Who ya gonna call?"
-- Ghostbusters


With the recent surge of artistic activity in the urban periphery, the word 'neighborhood' has made an unexpected comeback as a trope in the contemporary art world. Artists, or more generally speaking, creatives, nowadays take in a central place in policy-friendly models for urban growth (Richard Florida; Charles Landy), and their site within this paradigm is, well, the local. Urban planning departments, policy-makers, and housing corporations are keen on inviting artists and social designers to the table when planning neighbourhood redevelopment. Simultaneously, the new and much-debated funding program: The Art of Impact further officialises such projects by focusing on art that has – to cite the website – a "clear social impact".

Rather than applauding or reproaching specific art and social design practices, we want to explore this "local turn" in relation to other questions as well. Namely, how is art's spatial shift from the urban centre to the periphery tied together with city branding policies? How is this shift linked to the drastic neoliberal restructuring of the Dutch housing system and to the privatization of social housing? What kind of art practices does the ever-expanding Creative City frontline foster? What is art's social or economic dividend in processes of neighborhood development and can this be converted into sustainable change to the benefit of the entire local community? And is solidarity desirable, or even possible, between the parachuted–in members of the footloose, de-territorialized art precariat and the postfordist blue-collar back markers who are "doomed to be local", to paraphrase Zygmunt Bauman?

Organized by the Front Line, in collaboration with Kulter.

April 15, from 19:00 hrs.
Gentrify this! How have neoliberal modifications to the housing system been accelerating the pursuit of gentrification? Are artists necessarily catalyzers of such processes or can they be agents of deceleration? With sociologist Wouter van Gent (UvA), Nikos Doulos (Expodium), Saskia Naafs & Guido van Eijck (Groene Amsterdammer), and Abel Heijkamp, Liselotte van Vliet & Gerard Leusink (Bond Precaire Woonvormen).

April 16, from 19:00 hrs.
The Artist and the Other(-s). Who are the discontents of urban renewal processes, and how can we read their "discourses of displacement"? With anthropologist Paul Mepschen (UvA), Claudia Zeller (teacher at Sorbonne), Johanna Schipper (Bookstore Project), Alejandro Ramirez (Front Line), and Adelita Husni-Bey (current Artist at Work at Casco).

April 16, Afternoon.
Film program @ M4 Guest Studio
Limited seating, please make a reservation by sending an email to frontline@aramirezlab.net. The schedule will be send to you in advance. If you have suggestions for films (maybe your own?), let us know.

The program is subject to change. Details will follow shortly.

The events are organized by and with volunteers. A voluntary donation is asked to cover for basic production costs.
If There's Something Strange in Your Neighborhood
Art, Gentrification, and Housing Politics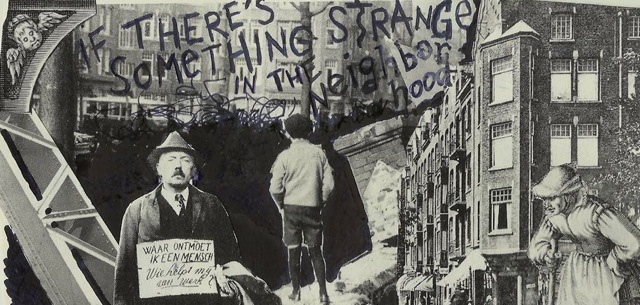 March 26th
Performative debate.
Location: M4gastatelier and Dijktheater


(…) the camera slowly closes in on the table as the psychoanalytical session takes place. Lately, the patient has been feeling rather anxious. The treatment started several years ago, but the sudden attacks of fear and hypochondria didn't go away. Tonight the patient may look absent, but he's omnipresent. The patient is inside us, out in the streets, in the news reports that instruct us every night how we should read the world, and in the mind of the spectators and participants. The patient is Europe, or more precisely the spectrum of European politics. We are the patient. We are the spasms of hypochondria, the neurosis, the anxiety, but we are also the mind fighting to get better through political imagination.

'From Greece to Spain: Lines of Flight - Syriza & Podemos' is a performative debate. It aims to illuminate the traces between ideas and places, places and ideology. The discussion occurs at a time when an intriguing political momentum is taking shape on the Old Continent, as two political movements, Syriza in Greece and Podemos in Spain, are looking to recover from profound economical and social crises, in search of the remnants of political autonomy.

'From Greece to Spain' is organised by Alejandro Ramirez (Artist) / the Front Line. The participants include Nicholas Vrousalis (Leiden University), Alexandros Kypriotakis (Syriza), Jaap Tielbeke (De Groene Amsterdammer), Filippos Vogiatzian (ReInform), Herbert Ploegman (Anthropologist/Researcher ) , Ronny Mukanga (Entrepreneur) , Maria Lunares (Podemos), Markha Valenta (Radboud University). The event will also filmed, parts of which will be recomposed in Alejandro's forthcoming video work Lines of Flight.

The Front Line is a project that explores current intersections of art and politics through talks, dinners, publications and curated encounters with artists, activists, and researchers. It is initiated by Rana Ghavami, Alejandro Ramirez, and Roel Griffioen. A residency in M4gastatelier (1 Feb-1 June 2015) will be used to set out a series of small-scale public events, of which this is the first. Please visit our website for regular updates of the program: http://frontline.hotglue.me/

In collaboration with Kulter.

March 26 - 19:00-21:00 h. Tetterode complex. Da Costakade 160. Admission is free, but to cover some production costs we ask for a voluntary donation of €3 or more. Seats are limited, so please make a reservation through:

frontline@aramirezlab.net


19:00 Soup

19:30 Introduction by Filippos Vogiatzian & Jaap Tielbeke. 'From Greece to Spain' Presentation Herbert Ploegman & Ronny Mukanga. 'Lines of Flight'. Nicholas Vrousalis, introduction.

20:30 Performative debate: Alexander Kypriotakis / Maria Lunares / Alejandro Ramirez / Markha Valenta

21:00 Final conversation & drinks.

*There might be updates to the program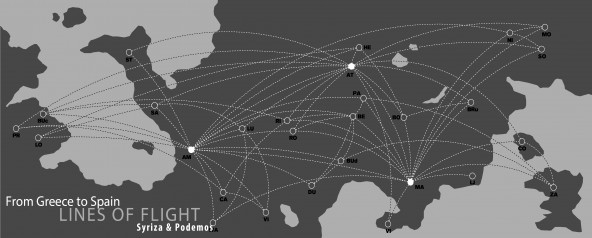 From Greece to Spain: Lines of Flight - Syriza & Podemos
work + work + workshop
w/ Łukasz Koterba, Kim Kannler, Werker Magazine and the Front Line

April 30th, 19:30
at Tetterode M4, Da Costakade 158
Amsterdam.
Please RSVP sending an email to: frontline@aramirezlab.net


Everything is fluid, flexible and for free in our current 'Farewellfare State' – even work. In the 1960s and 1970s artists like Constant, Provo, and Beuys in Europe, Fluxus in the US and Massota in Argentina have called for the blurring of art into life and work into play. Today their dreams have eerily materialized into the prevailing post-Fordist service economy, which feeds on creativity, mobility, and elasticity, rendering every subject into a nomadic, project hopping life-artist, looking for opportunities and livin' la vida loca.

Roll up your sleeves and join us on April 30 – the day before international MayDay and Labor Day celebrations – for an evening with talks and discussions on the topic of Work. How is Joseph Beuys's motto "everybody is an artist" revamped and repackaged in the so-called New Economy? How are local patterns of precarity, invisible labor and social abuse mirrored in or entangled with the global Phanta Rei of flowing labor and capital in the world economy? What is work today, and how is it represented in a time in which labor is immaterialized, outsourced or automatized, in other words: vanishing from sight? Are photography, art, design, and journalism still effective as means to expose exploitation and to render visible immaterial labor? Can these media cope with the growing complexities and abstractions of the global economy?

Art historian Kim Kannler presents her research project exploring the labor conditions and mobility in China through the lens of filmmaker Jia Zhangke. Journalist Łukasz Koterba will discuss labor migration from Poland to the Netherlands. Front Line-participant Roel Griffioen will give a brief introduction into the workers'-photography movement in the 1920s and 1930s, which encouraged the documentation of proletarian working and housing conditions through amateur photography. Finally, Marc Roig Blesa and Rogier Delfos will present their ongoing project Werker Magazine, which is both a contextual publication about photography and labor, and a domestic worker photographer network.

Practices and research projects will be shared and discussed in open environment. We would like to invite you to contribute by sharing your own ideas regarding the representation of labor.

work + work + workshop is organized by the Front Line, in collaboration with Kulter and M4gastatelier.

The Front Line explores current intersections of art and politics through talks, dinners, publications, and curated encounters with artists, activists, and researchers. It is initiated by Rana Ghavami, Alejandro Ramirez, and Roel Griffioen. Their residency period in M4gastatelier (1 Feb-1 June 2015) will be used to set out a series of small-scale public events. Please visit our website for regular updates of the program: http://frontline.hotglue.me/

work + work workshop